A SAFE PLACE TO LEARN
THAI MASSAGE
IN THE NEW NORMAL TIME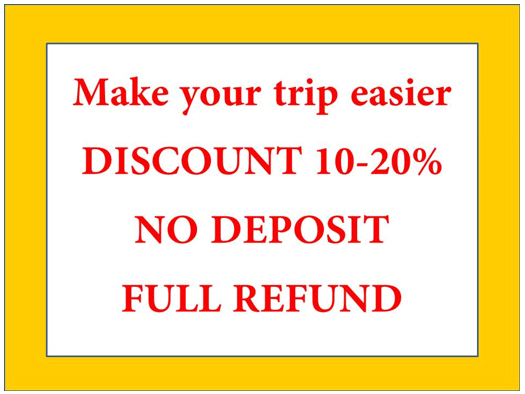 We invite you to take classes at TMC.
We want to help lessen the burden for you.
We are in this together... Here are what we can help each other!
During years 2020-2021: Here are our BEST offers to you:
DISCOUNT 10-20% in all classes.
No deposit requires. Just reserve the class.
Full refund on remaining unattended days. If you have to leave, we refund the tuition fee to you.
All study workbooks, tools are included no hidden charges.
Classes get better:  60 hour course included "Herbal Ball Making and Application" 90 hour course includes "Tok Sen Therapeutic Nuad Thai"
150 hour course gets  "Thai Foot Reflexology" (6,900฿) free during weekend with additional certificate.
Part of your tuition fee goes to support special children and seniors who still need help monthly. Even while no students, TMC continues the support.
You will also get the very best education from TMC school...


TMC uses the time during school shutdown by the government's order to all schools to prepare and turn TMC to be the top quality Thai massage school with:
Covid - 19 Safety high standard protocol with pleasant atmosphere and was inspected with praised and approval by Education Department and Public Health Department.
High quality learning confirmed by Thai government and international review and accreditation from Top national massage associations of the USA, Australia and Canada. TMC school was visited by the heads of MMA (AAMT) - Australia and NHPC- CANADA. Both organizations sent their members for several Thai massage study tours at TMC. The recent ones were from NHPC in 2018 and MMA in February 2020.
TMC is the only Thai massage school in Thailand accredited by California State Board of Registered Nurse which approved their member nurses to study Thai massage courses for continuing education at TMC.
Improve classes' content with physical screening and advanced techniques to strengthen true knowledge to provide Nuad Thai – Thai massage with safety and most effective result. You can use what you learn to help people in real life.
TMC motto of Nuad Thai - Thai Massage (Nuad=Massage)
Safe Polite and Effective


"The birthplace of traditional Thai massage"
interviewed Wat Pho and TMC.

UNESCO  Awarded Nuad Thai - traditional Thai massage.
The temple in the article was Wat Nong Yanang where TMC teachers trained for therapeutic Nuad Thai

Learn Thai Massage from TMC Near You


TMC has authorized teachers around the world—under GCT program.



During this time you are unable to travel to Thailand, please look for TMC teachers near you. You can learn short courses from them and if you wish to continue higher learning, you can come to TMC Thailand in the future.



Click here to locate the teachers and courses they offer.

If you need help contacting the teachers, please write to us and we will connect you to TMC teachers near you.
Thai Massage School Activity
Thai Massage Knowledge check for update
Latest Review from some students at TMC
click here for more…
The week I have spent at TMC has been incredible! All the teachers are thorough, Patient, Attentive & the whole organization is very professional. The course has provined me a great foundation for giving a relaxing 2 hour massage. I would definitely want to come back in the future & recommend the school to others!"

Ms. Hannah Helfner
USA
06.03.2020


2020 | 2021


Please click on the box for details
Follow us on
Contact us at
TMC School Chiang Mai
TMC Thai Massage School of Chiang Mai
info@tmcschool.com 
tmcschool
tmc_school


click here for more…
B
efore building a relationship with TMC, the Australian Association of Massage Therapists reviewed all the curriculum and the TMC Centre to ensure that students would receive authentic Thai Massage training at a high standard, in a quality facility.
Students considering enrolling in Thai courses should ensure they review the content of the course and its relevance to practice in Australia. The TMC course was designed specifically for safe practice in Australia."
Tricia Hughes

BA(SocSci),DipHRManagment,MAICD,CSA(cert)
Former Chief Executive Officer: MMR (AAMT)
Australia
A
s a massage teacher for almost 20 years, I could not be more impressed with TMC. After studying Thai massage several places in Thailand since 1995, I was referred to TMC by a friend who had also studied at several well known schools in Thailand. TMC has the most professional and knowledgeable teachers I have ever seen in Thailand. I found everyone at the school incredibly helpful and kind. Their curriculum is outstanding! I would highly recommend TMC to anyone who truly wants to learn thetraditional Thai massage way. I have brought several groups to Thailand to study since 1997 and I will continue to bring them to TMC. I would also like to thank all TMC staff for your unwavering dedication and for always making everyone who enters your school feel like family. Peace & Blessings"
Margie Meashew
,LMT,CTWT
An award winning teacher of the year through
all the career colleges of the United States.
President/Head Instructor: Universal Touch Inc.
Florida, USA
A
s a complete beginner in the SPA Education Industry, my 300-hour GCT training at TMC School of Chiang Mai had helped paved my career into setting up an Aesthetic & Body Therapy Academy in Singapore. We are now an approved training organization offering many International and National qualifications.
The strong support rendered by TMC School had also enabled us to offer its curriculum as an affiliated school in Singapore. SingTrain Academy owes its success to the professional training my trainers and I received from TMC School of Chiang Mai. We will continue to pursue our passion in bringing SPA and Beauty education to its utmost professional level."
LEE Wendy
, LMT, Teaching Credential
Principal/Instructor/Therapist SingTrain Academy Pte Ltd Singapore Graduate GCT 300 Hour Curriculum
I
am successfully running TME, a Thai massage school in Europe thanks to my excellent education at TMC Thai Massage School of Chiang Mai. Now, my graduation GCT 600 is many years ago and I am still happy and grateful for the 6 month of training(GCT 600) at TMC School which made me a professional and where I obtained my skills to teach in a well structured manner.
I have had experienced foundation courses in Thai Massage at lots of places like Wat, hospital, Thai massage schools and private teacher in Bangkok and Chiang Mai, but as I came to know TMC in Chiang Mai I knew that this is the place I like to absolve a long term teacher training myself.
The GCT 600 Program from TMC is a very good structured learning system, thoughtful and with care created, you can directly apply your knowledge with all aspects abroad of Thailand."
Gaby Gaida
, LMT, Teaching Credential
Owner/Instructor/ Therapist
TME Thai Massage Europe
Germany/Spain
Graduate GCT 600 Hour Curriculum